Too Many Drummers
Indie Rock. Melting faces (so you don't have to) since 2009.
Check out our Indiegogo campaign for rad perks like limited edition TMD shirts, one-of-a-kind stop motion robots, and the naming rights to any future children I have. Thanks for your support!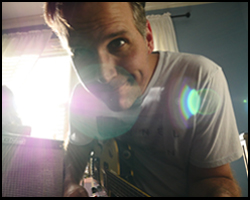 About TMD
Too Many Drummers has been performing across the southeast US since 2009. Their unique brand of rock is a blend of The Killers, Barenaked Ladies, and John Mark McMillan. In recent years they played high profile festivals including the Master Musician's Festival, Ichthus, Lifest, Festival of the Horse, Crave Lexington, and the Pioneer Festival, among others. They've also had the opportunity to share the stage with international touring acts Tenth Avenue North and Sanctus Real.
About Dave Abbott
Dave is the driving creative force behind TMD. The band's eclectic music is a reflection of Dave's international background: He was born in Puerto Rico, lived in Riyadh, Saudi Arabia for 12 years, voyaged across the Paciic Ocean on a sailboat for 8 years, and finished a global sailing circumnavigation at age 26 (see www.maxingout.com for his sailing adventures). Dave now calls Lexington, KY home and loves creating music with his friends through Too Many Drummers. "Using art to share joy is the ultimate goal. I want to connect with as many people as possible and make the world a brighter place for having strummed a chord in it."
About the Band
TMD is home to a team of accomplished musicians:
Collin Berner – Drummer. Arrangement Czar.
Gabe Adkins – Bluesman. Guitar Assassin. Batman.
"Sir" Colin Nickell – Bass Slapper. Funk Expert.
Chris Weiss – Fingerstyle Guitar Wunderkind.
Chris Hall – Vintage Bass Tonehound. Luchador.
Luke Marshall – Guitarist. Ninja.
Zac Hamilton – Guitarist. Old Soul, Young Hands.
Paxton Powell – Drummer. Annoyingly Good.
Erik Rishel – The Natural. All About the Song.
Josh Dahm – Everything That Creates a Sine Wave.
Online contact and registration forms from
Wufoo
.